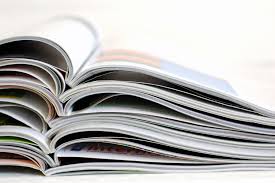 Ron Howrigon's written work has been published in medical journals, newspapers and other publications nationwide. As a former managed care executive who has represented more than 1,000 physicians in their negotiations with managed care companies, Ron is highly qualified to weigh in on the critical healthcare debates. We welcome all opportunities and requests for Ron to write his opinion articles and have them published. Contact Ashley Elmore if you would like Ron to write a piece for your publication.
National Organization for Rheumatology Management (NORM) Conference
San Francisco, CA.  September 21-23.
https://normgroup.org/annual-conference/
Ron is the Keynote Speaker on Friday 9/22 at 8:45am
"The Future of Healthcare & Rheumatology - What Will It Look Like In 5 Years?"